AIT's DevOps CoE
Today, software plays a major part in virtually every functioning business, be it the development or management of websites, apps, and others. The integration of Development and Operations – DevOps – is a fast-growing culture, whose applications are indispensable to any thriving business. At AIT, effective development in the shortest possible timeframe forms the essence of our DevOps services. Our belief is that constant improvement is a direct result of unrelenting analysis, development and deployment
When it comes to software improvement, we recognize the important role of deployment automation in giving your business a competitive edge. By adapting our software to Lean principles, we are able to exponentially boost value creation for your system while minimizing wastage. We follow a 4-step approach when it comes to DevOps:
Constant analysis of current trend, to plan and execute targeted improvements
Streamlining the development, QA and operation of systems
Constant and rapid innovation through high-productivity
Promoting behaviour and test-driven development, end-to-end automation, continuous integration and deployment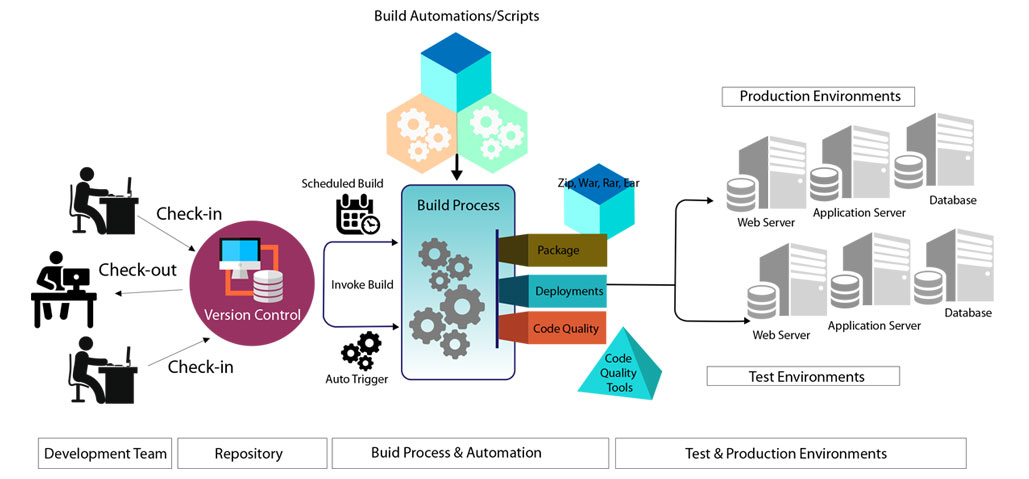 Our Agile initiatives
Agile constitutes a set of software development methodologies that work in cohesion to grow your business; through high frequency inspection, adaptation and execution. Our Agile readiness forms a vital component of the DevOps culture that we aim to inculcate in your system.
We strongly promote Agile initiatives when it comes to software development, so that each of our clients is serviced with a specified Agile procedure. AIT goes to great lengths to ensure that your business value grows in an efficient time frame. Our key Agile offerings are:
A highly dynamic and seasoned team of Agile practitioners
Agile readiness and maturity assessment
Coaching and mentoring
Develop problem-specific strategies, as well as subsequent capabilities
Creation of Agile matrices
Expert Agile consultation along with enlistment of the required tools
Scaled and distributed Agile delivery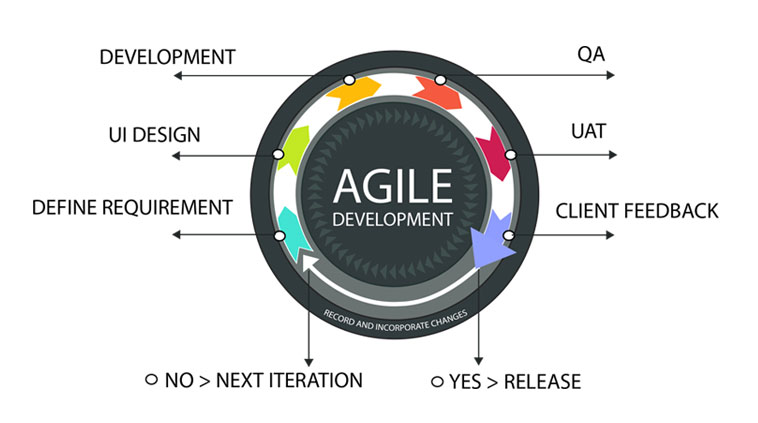 Here's how you (client) benefit, in a nutshell
We help you in improving your productivity through innovative methods and technologies, that speed up your time to market by 60%. Our highly effective Agile services cut down your initial planning time by 28%, which allows you to improve your quality that much faster. Dedicated efforts and practices help open up the possibility of new revenue sources for your business, while also making it more nimble; displayed aptly by the 33% YOY increase in velocity. The services we offer have diverse capabilities of delivering exceptional software and service, which in turn helps you do the same for your clients.