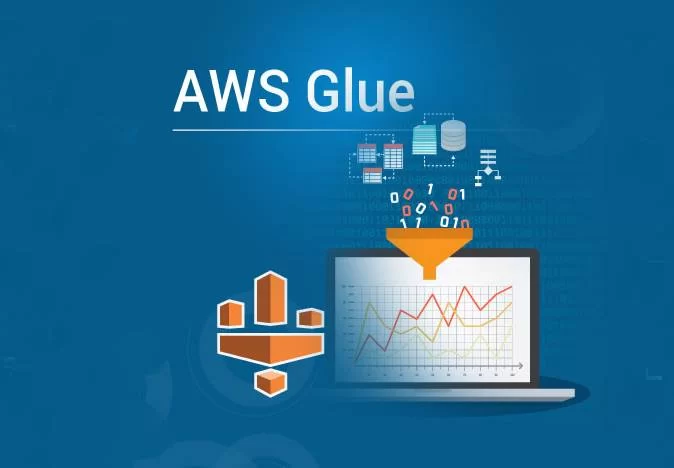 June 30, 2023

AIT Global Inc

0
What is Data Processing and Integration?
When multiple tasks like discovering, extracting, enriching, cleaning, normalizing, and combining data into databases are put together, one can term it as "Data Integration".
Where does this Data go?
The integrated data is loaded and organized in databases, data warehouses, and data lakes after processing.
Why we're talking about simplifying Data Processing?
When Data Integration is made easier, the discovery, preparation, and combinations of data becomes effortless. This paves the way for seamless analytics, machine learning and application development.
What can help in simplifying Data Processing?
AWS Glue is a serverless data integration service that supports data integration within minutes, thus eliminating the excess hours of unrequired efforts that go on for months. It helps in data analysis in a speedier, seamless, and smart manner. AWS Glue provides serverless computing and fastest data integration platform where user don't need to setup or manage infrastructure. AWS Glue helps to save cost as it charge for resources which are consumed as well as it saves lots of efforts for data integration and writting code
What makes AWS Glue a Data Processing solution that most individuals love?
The provision of both- Visual and Code-Based interfaces in AWS glue is a win-win for those looking to make the process effectively easier. AWS glue is cost optimized solution where we don't need to acquire a cluster in advance and we don't need administration for cluster setup and management.

For Users- They can find and access data easily using AWS Glue Data Catalog, thus making the hunt process time.
For Users:- They can store, find and share meta data using Glue Data Catalog accross other AWS Services
For Data Engineers and ETL (Extract, Transform, and Load) Developers- Using the AWS
Glue Studio, they can create, run, and monitor ETL workflows visually, that too within just a few clicks.
For Data Analysts and Data Scientists- With the use of AWS Glue DataBrew, they can skip the process of writing code and visually enrich, clean, and normalize data.
For Application Developers- They can use familiar Structured Query Language (SQL) for implementing combination and replication of data across different data stores. Application developer can use Structured Query Language (SQL) to transform, aggregate, process and replicate data across multiple data stores.
Are there any Bigger Benefits of AWS Glue that have us totally glued to it?
Well, YES! AWS Glue provides benefits that disqualify numerous disabilities that cause one to lose time and spend unnecessary energy on managing servers.
Speed that Sparks Productivity-
Put groups across your organization to use AWS Glue and see the magic of how your company can save time, analyze data by working together, and transform months into minutes. From basic data integration tasks to running scalable ETL workflows, AWS Glue simplifies it all.
Unchallenging and unmatched!
Applaudable Automation- When most effort is automated using AWS Glue, your organization can easily run and manage thousands of ETL tasks. The beauty of AWS Glue can be identified as it visits your data sources, discovers data formats, and gives smart suggestions in the form of schemas to store your data.
Absolutely Impeccable!
Say Goodbye to managing Servers- When a transformational solution like AWS works in a serverless environment, all you have to do is remunerate just for the resources that your jobs require while running. Since AWS Glue provisions configure and scale the resources required to run your data integration jobs, there is no infrastructure that needs to be managed.
Sit back without managing Servers!
AWS Glue- A mixed bag of marvelous benefits for Data Integration AWS Glue paves the way for building event-driven ETL (Extract, Transform, and Load) Pipelines and creates a unified data catalog to find data across multiple stores. Apart from that, it also facilitates the creation, running, and monitoring of ETL Jobs without Coding. Due to its other uses that allow one to explore data with self-service visual data preparation and build materialized views to combine and replicate data (in preview), it is sure to ease, transform, and revolutionize the way Data Integration was, is and will be in the future.
Data Integration is thus made Faster, Automated at Scale, and Serverless! AIT as an organization takes pride in being a veteran when it comes to AWS Glue and its usage in Data Integration. We make the process free from complication and full of convenience for your organization. After all, we are the pioneers of digital transformation to ride the next wave of industrial revolution.